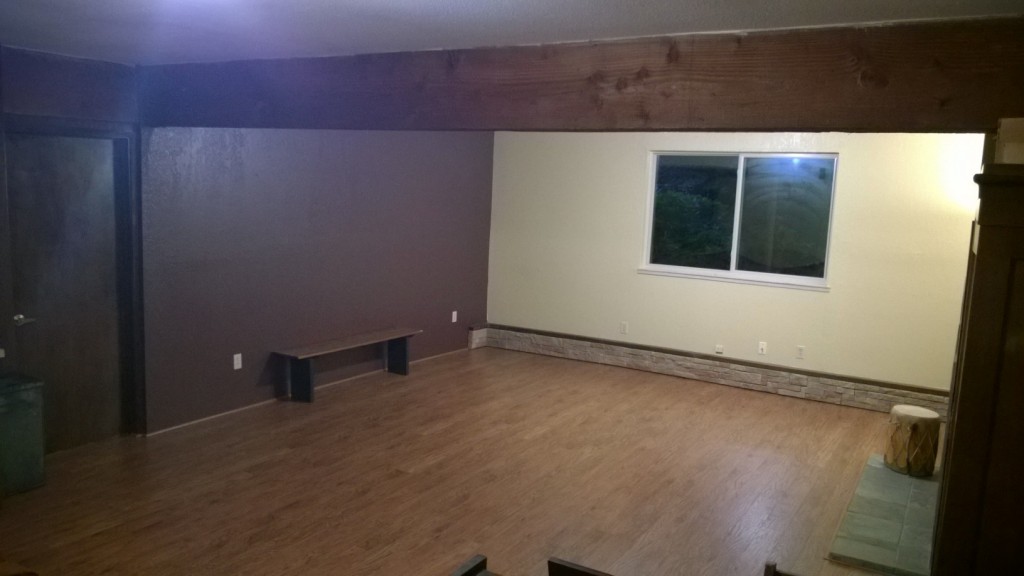 Aside from figuring out how to deal with the six 6-foot bookcases full of books that were relocated to the middle of the office floor — and making some furniture and lighting changes — the studio renovation is complete!
The masonry along the bottom is a perfect touch!
The floor is partially sprung so will serve our needs well for physical activity.
And the acoustics are lively.
Best of all given our near 90 temps this last week, it's COOL — about 10 degrees cooler than the upstairs.