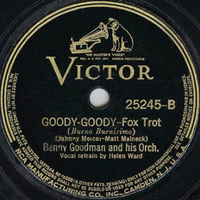 We are delighted to announce that our July Sunday Salon will be a lively evening, full of intrigue and surprise, with a new work from the pen of Seattle playwright John Longenbaugh!
THE PLAY
The Sound in the Next Room is a full-length Thriller. Three women taking part in a "Murder Mystery Weekend" in Seattle find themselves caught up in a real-life murder, and threatened by a real-life murderer.
THE PLAYWRIGHT
John Longenbaugh is a playwright and arts journalist with 20 years of experience in the Seattle area. His plays include Scotch and Donuts, Arcana (published by Dramatic Publishing), The Eternal Vaudeville, How to Be Cool, The Man Who Was Thursday, and Sherlock Holmes and the Case of the Christmas Carol, which was nominated for a Gregory Award and has been produced across this country and in England. John's arts journalism has received awards from the Society of Professional Journalists, and his novel, The Private Library, is represented by Linn Prentis.
I believe artists must be bold in their imaginations and willing to cross boundaries of gender, race and even species and form (I've written lines for The Moon for heaven's sake!) to create entertaining and effective theatre.
THE CAST
EUCA/CLARICE – Alex Highsmith
MELANIE/LESLIE – Annie Paladino
CLEO – Emily Jo Testa
DANIELLE – Kate Kraay
ABOUT THE SUNDAY SALONS
APL casts actors to read classic and/or provocative plays we want to engage as thinking artists but aren't likely to bring to stage in full production. Anyone interested in the play or its context can join us. Each Salon is a unique, dynamic assembly of artists, intellectuals, provocateurs, friends, and family. We read, drink, eat, and — with minimal moderation — let discussion go where it will.
FOOD
Salons are potluck. Please bring a dish and/or drink to share. Theme according to the play… or not!
FOR YOUR COMFORT
Seating is ample, but feel free to bring a cushion if you prefer the (hardwood) floor.
ACCESSIBILITY
Our location has a lot of stairs to navigate (15 just to enter) and, unfortunately, no current access options to avoid them.
SCHEDULE
4:00pm Arrivals. Mingling and food/drinks.
5:15-5:30pm Reading begins, to be followed by discussion.
10:00pm End time is a best guess. Leave when you need to; we allow the discussion to run its course.
NOTE TO OUR ACTORS WHO ARE READING
We will distribute the play digitally. Please bring your own printed copy or a device to view the file. Wifi onsite.